It's just water, right?
Well, not exactly. But don't feel bad, you're not the only one who thinks that way. The truth is that maintaining a pool can often be difficult and time consuming, and that's where we come in.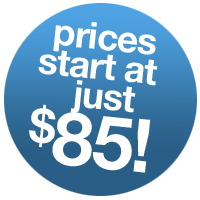 The importance of keeping your pool properly maintained is something you don't want to overlook, and our comprehensive weekly cleaning service is sure to get the job done right. We call it Complete Care – and this is where it starts each week:
Net debris from top and around edges
Brush walls and corners (to prevent/remove algae buildup)
Empty skimmer baskets
Empty pump baskets
Check chemical levels and adjust/add (as needed)
Backwash (as needed)
Vaccum (as needed)
Monitor overall condition of equipment
Lubricate valves/recommend repairs (as needed)
Other Stuff
For those really big jobs that require deeper cleaning and revitalization, we also handle:
Acid Washes
Pool Drains
Green Pool Cleanups
Filter Cleans
Give us call today to schedule your consultation!